As a panel shop owner or client, the finishing detail of a manufactured or panel repaired the vehicle is of utmost importance. Quality tools are an essential part of the panel shop environment, which is why Celette SA is proud to be the sole agent for Rupes South Africa.
Rupes has been designing tools for the motor industry for the past 65 years. That's a pretty good track record for a brand that has continued to create an international legacy, through innovation by providing cutting-edge technology in the machine tools space.
An international standard was created when they introduced plastic material into their design. This evolution resulted in reduced tool weight, improved electric insulation and excellent durability, which improved worker safety.
In 2010, under the BigFoot brand, they set the bar even higher in the world of finishing and detailing. The polishing system with 15mm and 21mm orbits, unveiled in that year have forever changed how technicians approach the process of polishing and refinishing.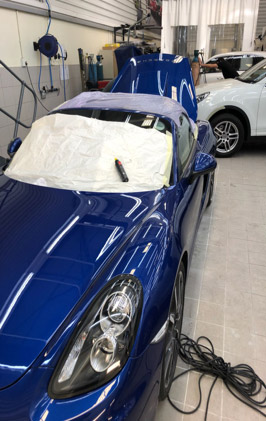 The polishers have exceptional balance and virtually vibration less which gives the operator complete control and maximum manoeuvrability of the tool during the polishing process.
Getting the perfectly polished surface in the least amount of time, was the primary aim of the BigFoot brand. Thanks to the polishing system movement, holograms are eliminated and the need for post-polishing steps are no longer required when using this tool.
We know that by improving work quality and simplifying tasks means that your panel shop technicians will get your jobs out faster with higher customer satisfaction levels. This means you get more word of mouth referrals to your shop and that is always good for your profit margins.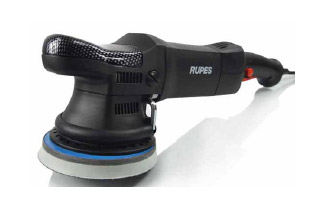 Valuing quality in your shop ensures better workmanship and the Rupes range of polishers have some impressive standard requirements, including extensive technical assessments, exceptional performance of motors in heavy-duty applications, balancing, energy consumption, and resistance to impacts.
Owning a Rupes polishing product means you are able to offer your technicians and the customer a product that has gone through rigorous testing and innovation, using leading-edge technologies to make it the best in the tool manufacturing industry.
Rupes has four production sites near Milan, two subsidiaries in Germany and the Netherlands and 70 authorised distributors worldwide. Celette is one of the chosen distributors for Southern Africa, showing their commitment to providing quality tools for the automotive industry.
That is why you should always choose a Rupes product – because it is complete quality.
For more details contact Celette SA (Pty) Ltd on info@celette.co.za or call us on +27 (0) 11 334 1875